Layered. Transformative. Color-Rich.
See the work of May's artist of the month, Harriet Lesser.
For curator, teacher, and artist Harriet Lesser, artwork is like poetry - a story that reveals itself more and more with each reading. With an eye for color and a talent for translating these stories into form and line, Lesser offers a captivating view of the world and a breathtaking range of subject matter - from the dreamy, faraway shores of Cuba to the familiar comfort of a cozy bed.
What first got you interested in the arts?
It seemed a natural way to live. Actually, I started out as a poet. The images behind the words eventually became the important elements. Living overseas added more variety and points of view. Painting seemed like the natural way to communicate.
We know that some of your work is influenced by your travels, like the Cuba On My Mind series, for instance. Has there been one place that's been the most inspirational for you, artistically?
Probably Nigeria, where I was a Peace Corps volunteer and had the opportunity to meet and work with world-renowned artist Uche Okeke. I learned how to translate stories into line. It is the strength of those lines that has stayed with me my whole career.
Is there one thing that you would describe as the driving force behind your artwork?
First, of course, is that there would be an ongoing void in my life without it. But delving to the possibilities of what we think of as real or not is an ongoing mystery.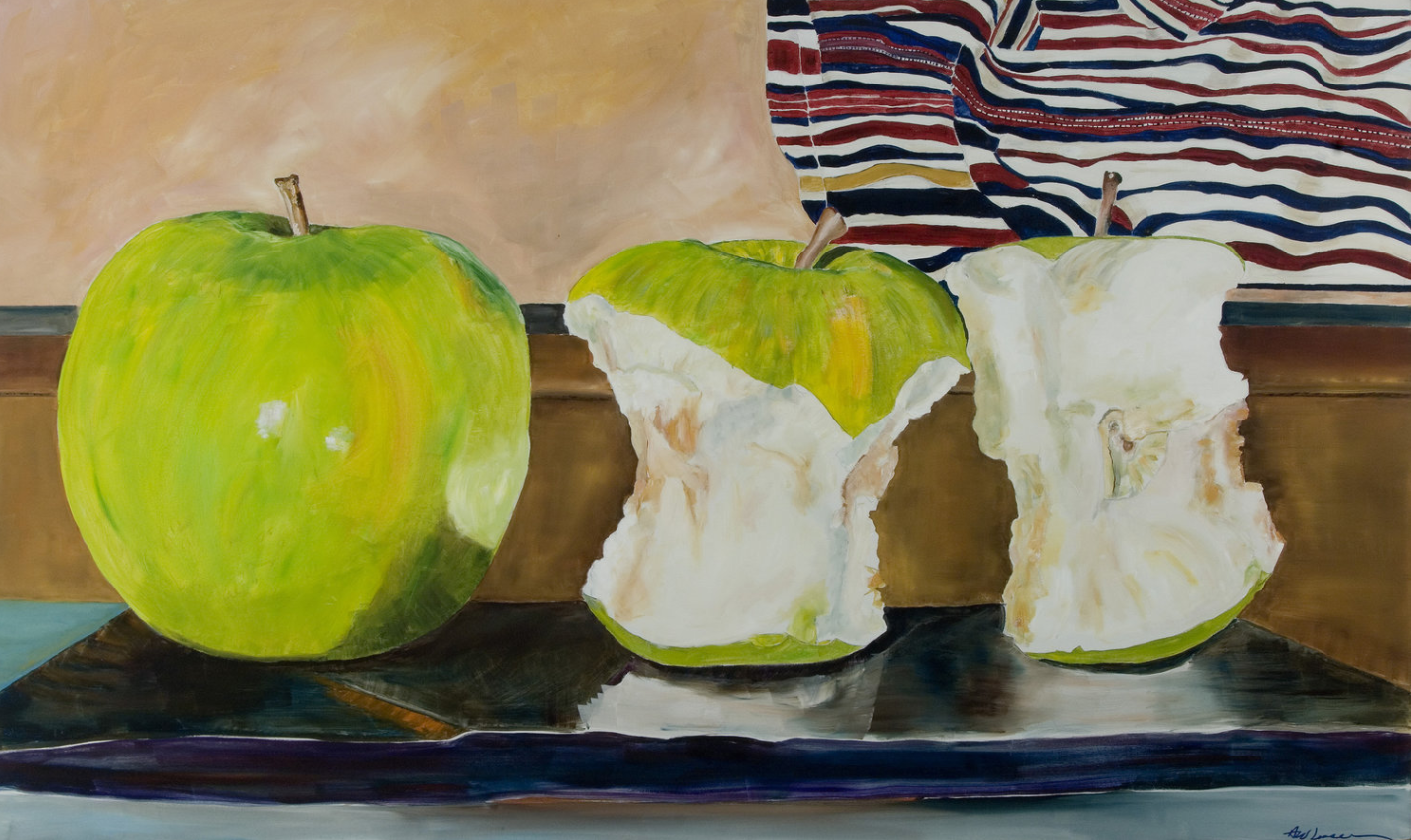 Is there something you wish you could tell people who are viewing your artwork for the first time?
Take your time. View it up close as well as at a distance. Different images will emerge.
What artistic projects are you currently working on? Any new focus matters, mediums, collaborations?
I am working on two collaborative projects, one with Abbe Stahl Steinglass, with whom I have been working for more than 20 years. We work on the same canvas at the same time. I'm also doing one with Sue Bikoff, combining carving and paintings. Sue does the carving. I do the painting. Marvelous visions both.
Works featured in this email are available for purchase. Contact director@studiogallerydc.com for inquiries, or shop Harriet's work in the online store, linked above.